web design
Hanoi Kitchen was born from a love of the street food in Vietnam. Nigel, scoured the streets of Hanoi and tasted every dish along the way, he persuaded his favourite traders to teach him the best Vietnamese street eats so that he could bring them home to you in the UK.
They also have the coolest foodtruck!
Like a lot of start-up businesses, especially street food brands, the website was created in-house at the beginning of their venture using an online web building site. It needed to be redesigned from scratch. Over time it had been updated and added to, as a result become clunky and unfriendly to the user. The website also needed to be responsive for people on the move.
We were asked to keep the design simple and clean, with information easy to find and navigation user-friendly. The only stipulation was to keep the dark red and white colour scheme, it had to match 'Beryl'!
The new design is clean and easy to navigate. It is a simple single scrolling responsive page making all the information easy to find, especially on mobile devices. This helps customers when out and about to find them at their various locations across London.
The customised 1971 Renault Estafette food truck or 'Beryl' became a feature on the homepage, sitting on a background signifying 'from Hanoi to London'.
The gallery is linked to their Instagram feed to keep the photos fresh. The website was created in their current platform to make it easy for Hanoi Kitchen to make small updates and changes in-house.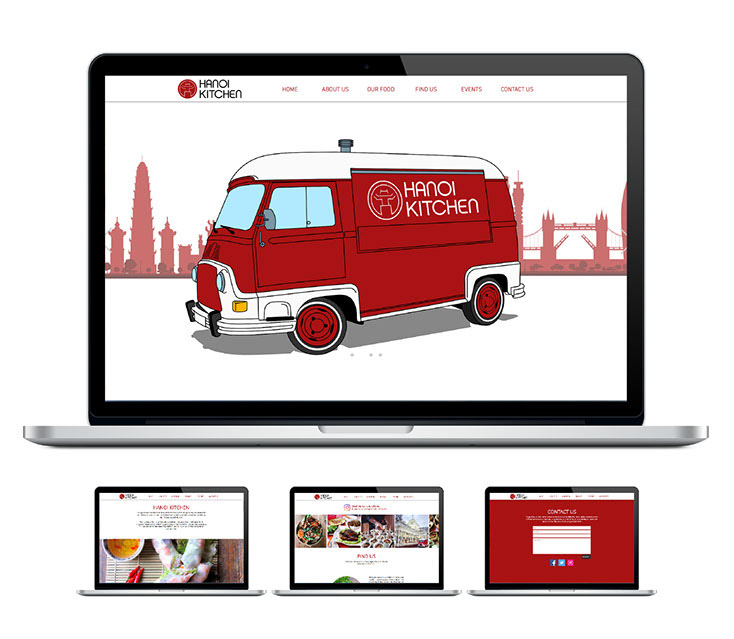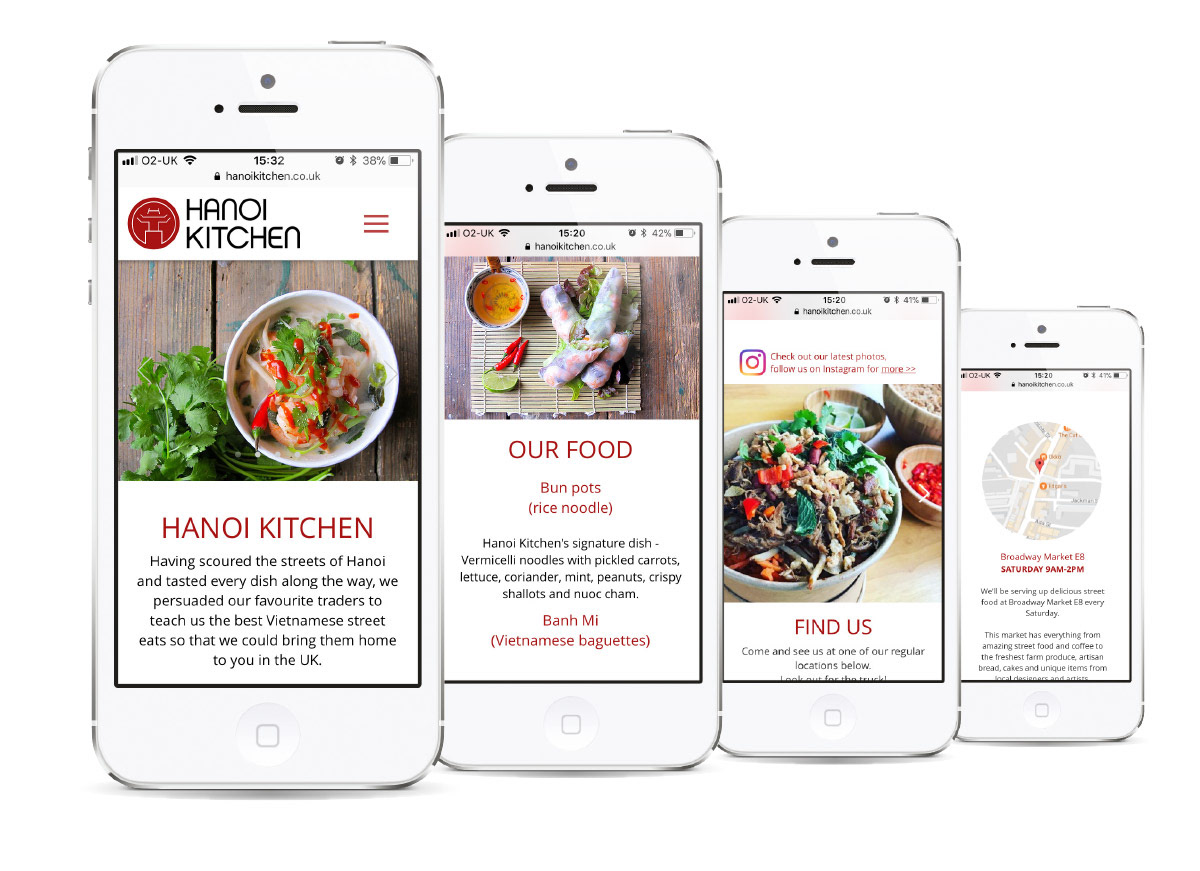 "Real pleasure to work with On the button for the re-design and re-launch of my website. They are easy to work with, creative, hard working and professional. I am really happy with the end result – they really nailed the brief. I would happily recommend On the Button 
to anyone with creative/design needs."
Nigel Matthews

Founder - Hanoi Kitchen